Rome is a city with a rich history and well-preserved culture. Exploring the city in the darkness filled with its glittery lights and ancient breath-taking architectures is the top romantic activity you can do after all. Therefore, in this post, we will provide you, several different ideas for fun activities and numerous best things to do in Rome at night that you could enjoy in Rome after dark. This city is famous for its glamorous rooftop bar scene, so why don't you join Rome's beautiful people for cocktails on an exclusive hotel terrace. If you've been saving your energy then get your party shoes on for drinks and dancing at an exclusive nightspot, these top things to do in Rome at night are going to make your night memorable for a lifetime.
Top Things to do in Rome at Night
1. Take a Night Tour
One of the best things to do in Rome at night is a little sightseeing. As the day hours are already filled with tonnes of tourists you can barely feel the vibe and experience the architecture altogether. Many famous and historic landmarks in this city are lit up after dark, and you can take a tour which covers the most popular locations. You can see endless sites including the Colosseum, Piazza Navona, Trevi Fountain and many more on your own or just book some fully guided tours available via different tour companies(like us!) or travel like a real wandered with a self-guided tour. The guarantee is you are going to enjoy it either way.
2. Go to a Concert

For, the young travellers attending a concert is always an enthusiastic ride. No matter when you come to Rome, there will always be a concert taking place somewhere in the city. The most popular concerts include classical music being played by symphonies or sung by notable artists such as the Three Tenors. These fun things to do at night in Rome are total bliss. Popular musicians also perform more modern hits at various locations around the city so do check out the new artists. No matter what type of music you enjoy, there are chances that you'll find a great concert to attend.
Check the schedule for the following venues for the best and most interesting concerts in Rome:

Auditorium Parco Della Musica
St. Paul's Within the Walls
PalaLottomattica
Traffic Live Club
The Monk Club
Atlantico
Read More: Best Things to Do in Rome
3. See a Football Game
If you're a sports fan then it's better to enjoy the football game, with other crazy fans of the city in Rome. This city has two excellent football teams: AS Roma and SS Lazio. Both the teams play in Olympic Stadium, various times throughout the year. No matter when you choose to visit, there are chances that you'll have an opportunity to see one of these two teams playing a live game. Then why not join and enjoy and endless beer with shouting and dancing fans? This is one of the guy's things people might think of, but you can find all types of fans in Rome! So just go out for this fun thing to do in Rome at night.
4. Go on a Dinner Cruise

There are a few companies which offer a dinner cruise on the River Tiber in Rome. But if you get the chance to book a place there that would be the most romantic things to do in Rome at night. Considering, even the river winds its way right through the heart of Rome, going on a cruise which is a great way to see the city. You can see sites such as St. Peter's Basilica, Castel Sant'Angelo, the Colosseum and many more while having a nice meal on the cruise. This is one of the best activities for one who wants to spend a romantic night out with their significant other.
5. See an Opera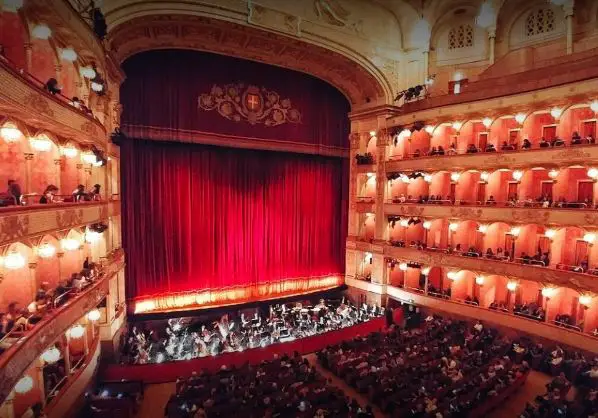 Rome has a wonderful theatre known as Teatro dell' Opera which offers at least a few different operas, ballets, and other shows every month. This theatre usually sticks to the classics, so you can expect familiar stories like Swan Lake, Carmen, Don Quixote and many more. During the summer, Teatro dell' Opera runs a series of concerts and operas which takes place at the Baths of Caracalla. It's a rare opportunity to watch a show at one of the most historic landmarks in Rome. If you plan to visit from May-August, keep your eye out for this incredible opportunity. The Rome Turbo Pass offers discounts on operas and the Baths of Caracalla which is a great way to save money on different activities.
6. Go to the Colosseum

You might be surprised to know that you can visit the Colosseum even after dark. Most of the companies offer night tours of this historic site, covering a lot of ground that you won't see on the typical self-guided visit. This huge place is the wondrous creation which becomes more iconic at night due to different lightings and of course the cool weather of Rome. This is an excellent opportunity to see this popular landmark that few will ever discover. Ticket prices can be expensive, but many reviewers indicated that this experience is worth the additional cost. So don't miss out on this top thing to do in Rome at night.

7. Visit the Vatican City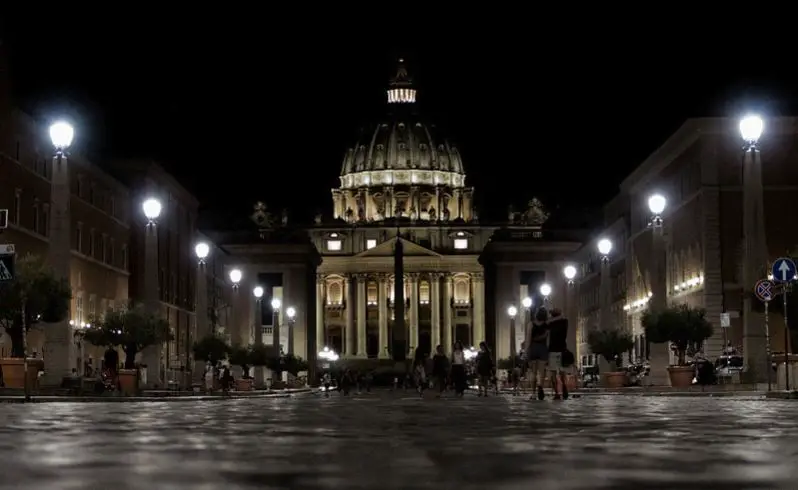 Won't you feel blessed to explore the city which is all about religion that even their administration includes Popes instead of narcissistic politicians? Much like the Colosseum, you can visit the Vatican Museums at night too. This opportunity is usually available only during spring and summer, and tickets can be difficult to get. But still, you might be able to purchase tickets for a guided night tour from a trustworthy tour company like us! If you get these tickets then trust me it would be the best thing to do in Rome at night. Night tickets will allow you to visit between 7 pm – 11 pm. Guests who have taken advantage of this opportunity can report that the crowds are much more manageable and easy going after dark.
8. See a Musical

It might be an individual choice as not everyone loves music after all. But if you do then don't miss out this well-known thing to do in Rome at night especially. In addition to Teatro dell' Opera, there are several other theatres in Rome where you can visit to see musicals, plays and other live performances. If you're interested in seeing a more modern tale played out on stage then visit one of the following venues:

Teatro Sistina
Teatro Eliseo
Teatro Argentina
Teatro Brancaccio
Teatro Della Cometa
The Rome Turbo Pass provides discounts on theatre tickets. If you're planning to use this service, you should check and see if you can use it for discount tickets to one of the theatres listed above.
9. Experience Aperitivo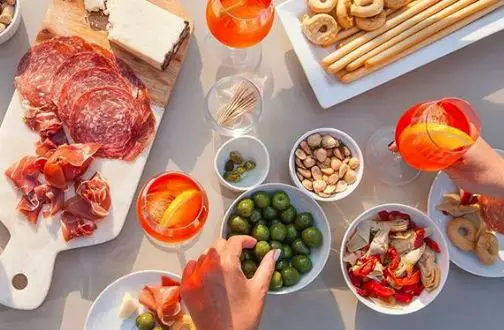 If you're going to spend some time in Rome, you might want to try an authentic Italian tradition: the Aperitivo. It's a special event which includes drinks and a buffet-style meal. The typical Aperitivo starts at 7 pm and lasts for a few hours, so it's a perfect thing to do in Rome at night.
Visitors from out of town want to get some guidance from a local. Thankfully, there are many guided tours which would help you to learn all about the Aperitivo.
10. Get a Tourist Pass

There are a lot of great nighttime activities to do which includes the various tourist passes offered in Rome. If you're looking for what to do in Rome at night, the Rome Turbo Pass is an especially good option. Here are a few examples of attractions and services which you can enjoy either for free or at a discount with this pass.

Castel Sant'Angelo
Borghese Gallery
Rome Travel Pass
Rome Film Festival
Theatre Tickets
Concert Tickets
Opera Tickets

Don't Miss: Best Places to Visit in Rome
11. Throw a coin in the Trevi Fountain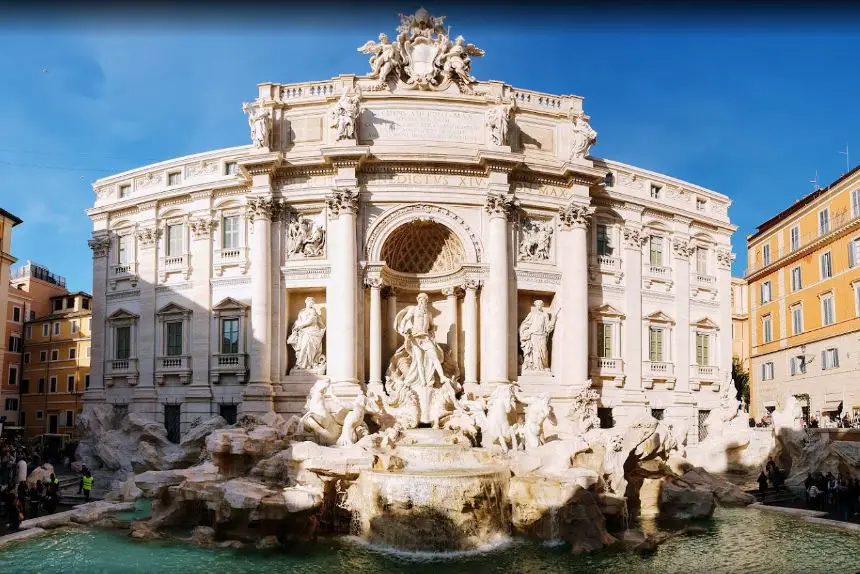 If you are having trouble while catching some intimate moments with your partner then exploring Rome's Trevi Fountain is rightfully the famous thing to do at night in Rome that can save you lots of energy that you might have lost and felt extremely tired during the day, as this place is often, so packed with crowds that it can be hard to enjoy. Besides, tossing the traditional coin in the Trevi Fountain to ensure you come back to Rome this place really becomes one of the best romantic places with old architectures surrounding it. This place involves a long dance of nudging your way to the front of the crowd and gives you its best.
12. Nighttime stroll through Centro Storico
If you really wanna spend time with your own mind or want someone special only to stay with you then strolling around Centro Storico streets is the best thing to do in Rome at night when the tourists are all at dinner or home, the streets are empty, and the city feels like magic. This is Rome's most central neighbourhood, and it is generally a quiet safe place. It's also one of the places where foodies can enjoy the night time of Rome's highlights including Piazza Navona, the Pantheon, the Trevi Fountain, and the Spanish Steps with delicious Roman foods.
13. Attend a Movie at an Open-Air Cinema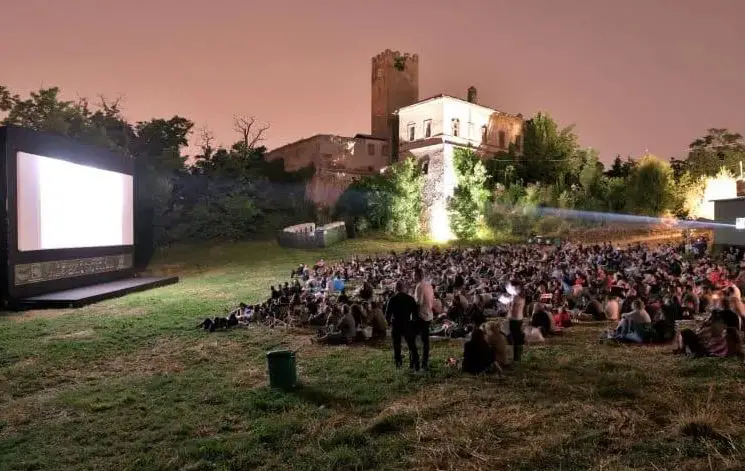 Who wouldn't dream of that fantasy? Yes, the great fantasy of enjoying movies from your cosy car seats shown in thousands of movies is just any couple's vital goal. Therefore, If you're looking for something to do in Rome at night that is focused less on tourism and more on enjoying the city like a local, then go see a movie at the open-air cinemas. On summer nights, many spots in Rome transform into open-air cinemas where you can watch movies from your car or just chill with your friends in an open ground while watching a movie. You will occasionally find films being shown in English, but there are some of the cinemas who show movies in their original language with Italian subtitles as well.
The best part of enjoying the views in Rome is that you don't need to spend lots of money on it; it's free of cost. So far we have told you about the things to do in Rome at night, and also we have explained above the top 10 things to do in Rome at night that you must not miss. If you liked our article please like it, comment in the below section and share it as per your requirements. You can find your favourite activity in the discussed suggestions if not, then call us our travel assistant will be happy to help.
The post Rome at Night- Best Things to do in Rome at Night appeared first on World Tour & Travel Guide, Get Travel Tips, Information, Discover Travel Destination | Adequate Travel.