Synopsis: Venice has been on the wishlist of almost every youngster but the recent news will be disheartening for everyone. From 16, January 2023 onwards, visitors have to make a reservation prior to their arrival and pay a fee to visit Venice for a day.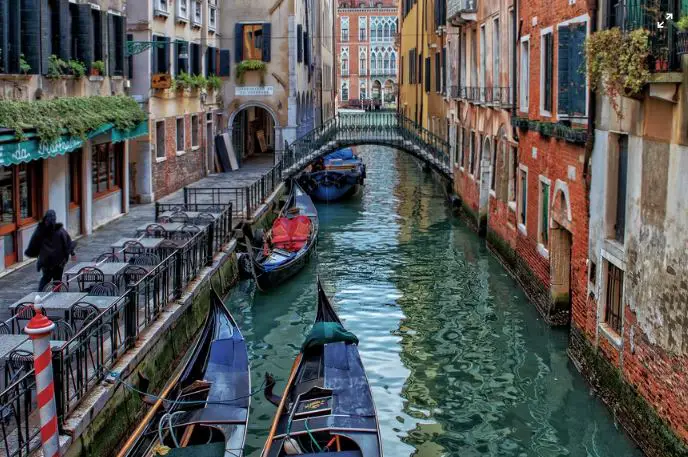 Venice is a beautiful lagoon city in Italy famous for its gondola rides and glamorous vistas. This city is full of talents from different fields. You will get to witness architecture, art, culture, and history in Venice. There are many places to visit in this city and tourists coming to Italy make sure to plan a daycation to Venice. However, from 16, January 2023 onwards you have to pay additional fees to visit Venice for one day.
Recently, Venice tourism department officials announced that visitors have to pay a fee and make prior reservations for a day trip to Venice from January 16, 2023, onwards. The step has been taken to control the Over Tourism in the city as the tourists here are multiplying every passing day. It's been said that the tourists are already outnumbering the local residents and this can cause a serious threat to the heritage of the city.
If your trip to Venice doesn't include an overnight stay in hotels or lodges then you have to make a reservation for your visit to this Italian lagoon city and pay a fee for your visit. The fee varies from €3 to €10 depending on the registration time and traveling time. Visitors need to complete the payment and attain the proof of registration for a smooth daycation in Venice. If anyone fails to show registration proof they have to pay a huge fine of up to €300.
The rule of registering themself and paying a fee has been made for the travelers who are coming to Venice for a day or just for a few hours. If you have already booked any hotel or other accommodation to spend a night in Venice then you don't have to pay this fee or register yourself. While booking hotels, you are already paying a lodging tax hence additional registration is no more required. 
Apart from this, children below six years of age or specially-abled people don't need to pay any fees to visit Venice. Also, if you own vacation homes in Venice (provided, you can show proof of real estate tax payments) need not pay the fee.
The rule to pay fees and register is also applicable to the tourists planning to visit the city on a cruise. Even if you take a halt for a few hours in Venice as a cruise stopover, you still have to make a reservation and pay the fee unless it is included in your cruise package.
This great initiative will initially cause chaos among visitors but it will limit the number of visitors coming to Venice after a certain period of time. Also, the crowd in the city will get reduced which eventually helps tourists to enjoy the city better.
All in all, Going forward,  each and every tourist coming to Venice has to follow these guidelines no matter whether they are coming for a few hours or for a week.
The post Tourists coming to Venice for a daycation soon have to make a reservation prior to their visit appeared first on World Tour & Travel Guide, Get Travel Tips, Information, Discover Travel Destination | Adequate Travel.