Osaka offers a lot of man-made amusement destinations that are always in demand by the foreign tourists but the for having a natural touch you have to escape abut from the city to explore the breathtaking views of beaches near Osaka, Japan that are super exotic due to their white sands and surrounding scenery that wins everyone's heart. There are numerous activities involved along with the famous beaches near Osaka that are loved by sports enthusiasts and adventurous travelers searching for some high-adrenaline rush near the city. Therefore I have curated a list of top 10 beaches near Osaka Japan that can make your summers more amazing and memorable.
List of Top Beaches Near Osaka
1. Nishikinohama Beach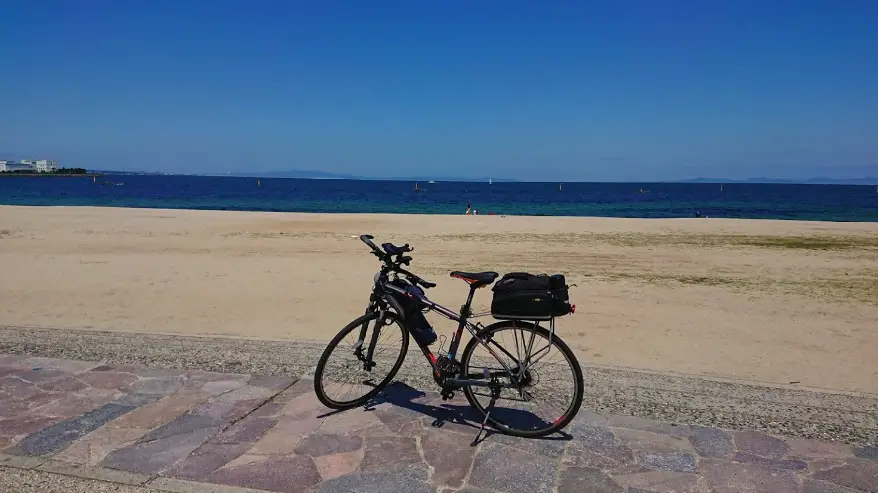 If you desire to have some amazing clicks of your vacation trip along with scenic insta-poses then you must visit this popular beach near Osaka where the word Nishiki, literally translates to "two colors" inspired from the contrast between the white sand and green pines that flourish this entire beach with their infatuating beauty. This is one of the best spots to get some sunny weather without leaving the prefecture of the city.
How to Reach: You have to take the Nankai Line from Namba Station and get off at Nishikinohama Station which overall takes about 45 minutes to reach the beach.
2. Tokimeki Beach
Some love to explore the public places while some desire their beach trips to be as luxurious as their hotel stays. So for those luxury lovers, this is Osaka's best beach resort which is famous for its silver-white sand, clear water, and many volleyball courts provided by the resorts. This beach is located at the southern tip of Osaka where even shuttle buses are specially arranged from the station during the beach season.
How to Reach: Take a train from Namba Station and get onto the Nankai Main Line till the Tannowa Station arrives, get off from this station as the beach is only about a ten-minute walk far away from the station.
Read More: Best Foods to Eat in Osaka
3. Omimaiko Beach
This is one of the best beaches near Osaka which is located on Japan's largest lake, Biwako. But you will not get coarse sand instead you are offered with pebbly shores that are lined with fir trees and beautiful beach houses. They serve some incredible food and drinks during the summer season and also allow the barbecue pits for free usage. This can be a perfect place for a solo trip as almost all the essentials are easily available at a very affordable price.
How to Reach:  You have to take the JR Tokaido-Sanyo Line from Osaka Station till Omi-Maiko Station, which takes about an hour. From there either walk for 10 minutes or hire a local convenience.
4. Shirahama Beach
For a perfectly relaxing beach vacation and camping adventures with your buddies or families, this is one of the most-visited beaches near Osaka that is equipped with white sand, seaside hot springs, and incredible rock formations. Since the neighboring areas of the beach own plenty of resorts and campsites you can have the best escape from every stress and hustle of the main city. Therefore to explore this calm ambiance of nature near the beach suits every kind of traveler visiting here. 
How to Reach: You have to take a JR limited express train from Tennoji Station to Shirahama Station or a highway bus from Osaka Station or OCAT in Namba, which takes about two hours to get you to the beach.
Discover: What Osaka is Known For
5. Taganohama Beach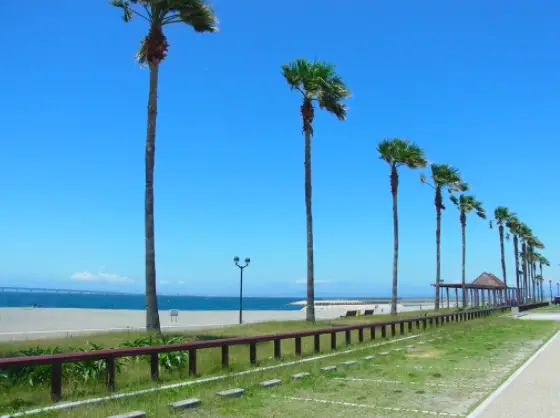 This beach is situated near the birthplace of Japan, for which nearby Izanagi Shrine memorializes its significance even more. Among all the Osaka beaches, this nearby beach has some of the historical significance which can be explored along with enjoying the sitting beach waves of the beautiful shoreline. This beach is located on an island south of Kobe called Awaji which serves as a great escape from the city's rush and stressed lifestyle.
How to Reach: From Osaka, you have to take a train to Sannomiya Station in Kobe. Transfer to a bus bound for Awaji and get off at Koge Station.
6. Isonoura Beach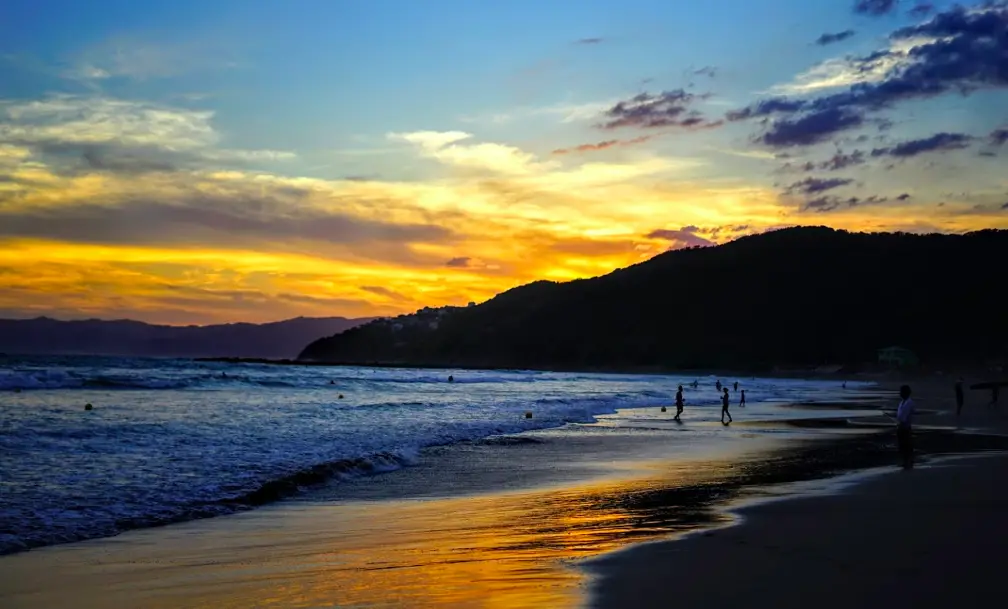 People suggest this beach close to Osaka is the top destination for windsurfers and jet ski enthusiasts. The beach also has barbeque stands and cafes that rejuvenate all the relaxing experiences of the tourists coming from long tiring rides. You can take part in their exhilarating activities after a deeply relaxed stay.  Just be aware of the jellyfishes that make their way onto the sandy shore and be equipped with suitable footwear for your protection. The entire beach serves as a heaven for adventurous people who seek extra fun. 
How to Reach: You have to take a train from Osaka Metro Midosuji that travels via Yodoyabashi station. Change the train from Dobutsuen Mae station to the southern train from here which will drop you directly at Isonoura Beach taking about 2 hours in the complete ride.
Visit: Best Theme Parks in Osaka
7. Kotohiki Beach
For all those people who want to spend their vacations in exclusive solidarity and isolation this beach near Osaka, Japan is one of the perfect sites for all those trips. This hidden beach near Osaka is crowd-free and serves a very soothing atmosphere where you can enjoy your isolated space with complete fun. The beach has rock-cut cliffs and golden sand that attracts many travelers from around the world who love to explore the sky-high views from the peaks of mountains.
How to Reach: You can take a bus from Kosoku Nagaokakyo or hop on a train from Osaka to Toyooka(Hyogo) that is usually ltd express Konotori till you reach amino station then change to Kotohiki station which drops you directly at the beach while the whole trip takes about 3 hours to reach via train.




I hope you enjoyed these breathless beaches close to Osaka, Japan that are not only beautiful in view but provide you with end numbers of activities to explore the places even more. Since I have mentioned the easy route guides to reach these famous beaches near Osaka so that you don't have to spend extra trip packages for reaching these fun places. If you want more easy travel guides like these comments in the section below and do follow our other blogs for more engaging info like these.
The post Top 7 Beaches Near Osaka, Japan| Best Beaches Near Osaka appeared first on World Tour & Travel Guide, Get Travel Tips, Information, Discover Travel Destination | Adequate Travel.