The Golden State got this name for a reason. California's diverse cultural and geographical offerings, vibrant cities and critically acclaimed culinary scenes are truly the best vacation spots in California. Whether you're hiking the trails of state's many scenic parks, sampling some bubbly in the northern valleys, kicking back on sunny, southern shorelines or walking where stars once stood, provides the nice California vacation ideas. News took into account expert opinion and tourists sentiment to determine the Best California Vacations.
Have a look at these Best California Vacation Spots
1. Miramonte Resort near Palm Springs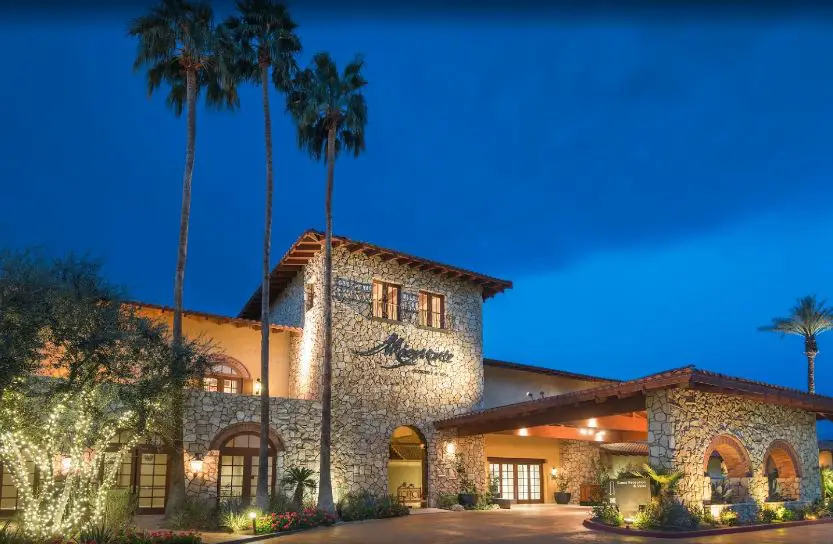 Miramonte Resort is a Tuscan-style getaway, situated in the desert town of Indian Wells, near Palm Springs in Southern California, 2 hours from Los Angeles. Miramonte features a spa, gardens and two outdoor pools with hot tubs and cabanas. The resort has 215 guestrooms and suites located in 14 Tuscan-style villas on 11 resort acres, surrounded by hotel gardens and the pool. If you are looking for luxury California vacations, this is a nice place to stay. Natural water wells in the Palm Springs area have attracted visitors seeking rejuvenation to the California desert for generations. It provides several facilities to travelers such as you can play golf on nearby championship golf courses, visit the Indian Wells Tennis Garden, work out in the 24-hour fitness center at the resort, or you can go for horseback riding, hot air ballooning and bicycling.
Address: 45000 Indian Wells Lane, Indian Wells, California 92210,
Phone No: 760-341-2200
2. Legoland Hotel in California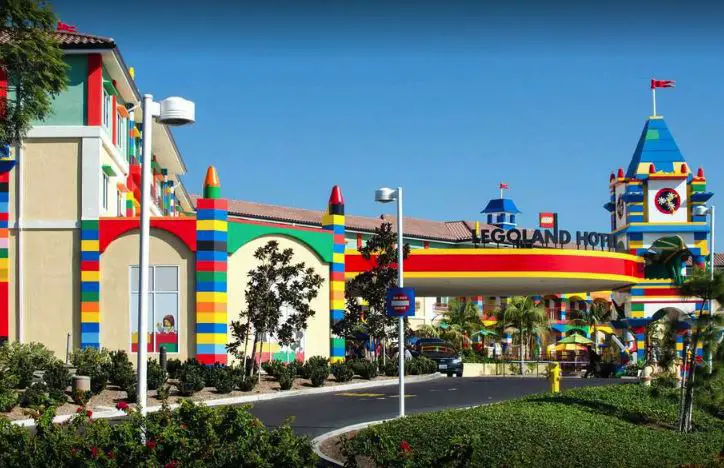 Legoland Hotel offers much fun and is an ideal California vacation for kids if you are planning your vacation with your kids then kindly have a look at things to do in California with kids. The hotel has 250 colorful themed guest rooms after three of the famous LEGO toy lines: Adventurer, Pirate, and Kingdom. Guest rooms are designed with a separate sleeping area for kids. There are several LEGO features through the hotel, play areas, a heated swimming pool, themed elevators and a buffet restaurant which makes kids feel being at home. The Skyline Bar serves fresh drinks and snacks with a nice view throughout the day.
Legoland California Resort is a children's theme park located just 1 hour 30 minutes South of LA. With over 60 rides, performance shows, and attractions, this resort is the best fun destination for families.
Read More: Best Time to Visit California
Address: 1 Legoland Dr, Carlsbad, CA 92008, USA
Phone No: 877-534-6526
3. Cavallo Point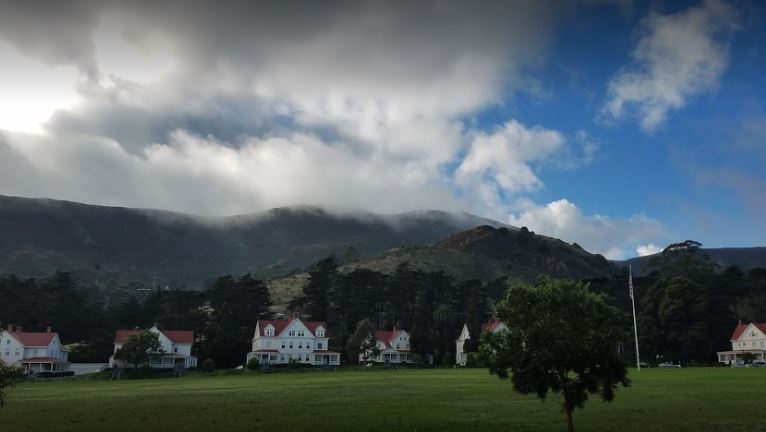 Cavallo Point is a perfect view of The Golden Gate Bridge, CA for a family-friendly getaway. The hotel rooms and guest suites are situated in two-story buildings that are environmentally sensitive and have green architecture, a gas fireplace, radiant heat floors, bamboo furniture, and panoramic floor-to-ceiling windows. All rooms have a private entrance and some rooms have patios or decks. If you are looking for California vacation ideas, the Contemporary Two Queens room is ideal for families or groups of friends. Get a signature massage and facial at the Healing Arts Center and Spa, which offers acupuncture, hypnotherapy, energy work and nutrition based healing.
Address:  601 Murray Cir, Sausalito, CA 94965, USA
Phone No: 888-651-2003
4. Claremont Club & Spa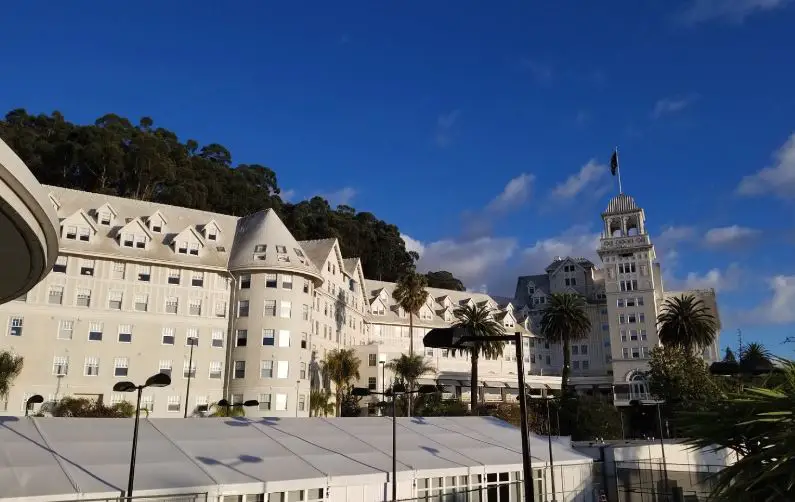 Claremont Club & Spa reflects the stylish grace and old-world charm. Colonial architecture and exquisite gardens echo the golden age of America's Gold Rush and will take you on a luxurious sojourn back in time. This hotel has three outdoor pools, over 60 fitness classes, a spa and Kids Club. Guest rooms and suites feature elegant décor, spacious bathrooms and stunning views of the bay. Unwind at the award-winning spa and salon, you can treat your body to luxurious rejuvenation and relaxation on a truly royal scale.




Address: 41 Tunnel Road, Berkeley, California 94705
Phone No: 510-843-3000
Find: The Most Beautiful Places in California
5. Hilton Checkers LA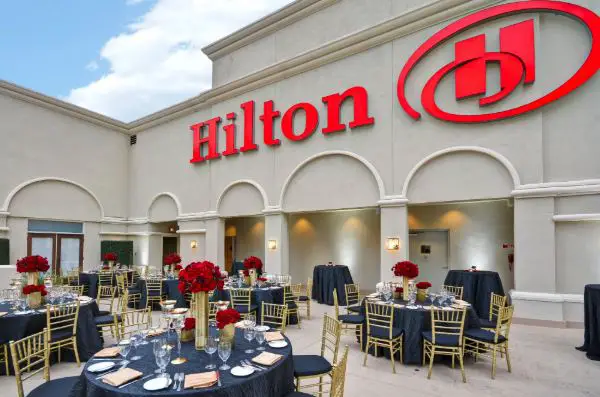 Hilton Checkers in Downtown Los Angeles, California, provides a stylish rooftop pool where you can relax and enjoy the view of the LA skyline. The hotel dates back to the 1920s with several historic features preserved. The original building houses 12 stories of luxurious rooms and suites. The hotel is situated in the city's business and financial districts within the walking distance of the theater and shopping in LA. Local attractions such as LA Live, the Music Center and The Staples Center. Checkers Spa is situated at the very top of the hotel.
Checker's Downtown restaurant serves the California cuisine with French and Asian influences. Outdoor patio seating is perfect for the intimate meal and a cocktail.
Address: 535 South Grand Avenue, Los Angeles, California 90071
Phone No: 213-624-0000
6. El Capitan Canyon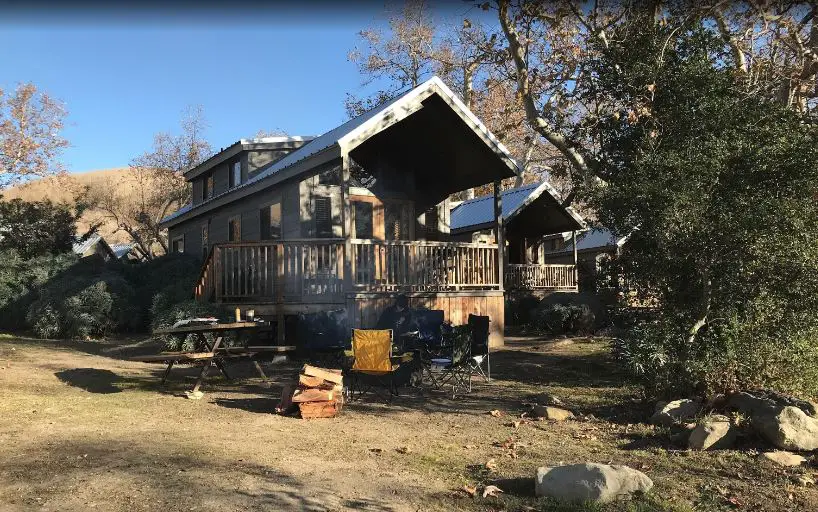 El Capitan Canyon provides nice vacation spots in California and an easy way for families to experience nature in upscale cabins surrounded by a beautiful forest. This getaway is only 1 hour 45 minutes North of LA. Cabins and tents are surrounded by 3,500 acres of hiking trails and beach. During the summers, try ocean kayaking or take a surfing lesson.
All cabins have an outdoor picnic table, wireless Internet access and direct telephones in case you need to keep in touch with your boss while on vacation. Upgrades such as fireplaces, Jacuzzi tubs, and sleeping lofts are available too.
Get: Famous Food of California
Address: 11560 Calle Real, Santa Barbara, California 93117
Phone No: 805-685-3887



7. The Philo Apple Farm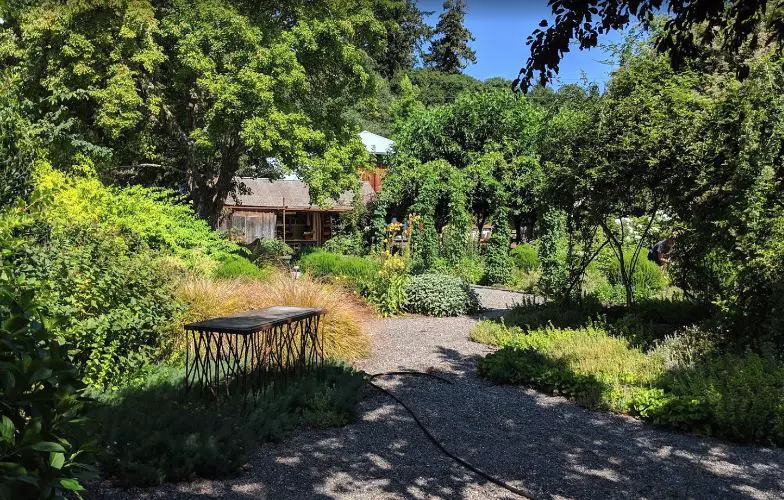 The Philo Apple Farm is a perfect relaxing getaway for those who want to connect with nature, pick fresh apples, and enjoy home-cooked meals. You can select the Stay & Cook rates and Just Stay rates, with the first one including three hands-on meals with wine, instruction, and recipes. There are four guest cottages to select from, with the original one being situated above the dining rooms and providing gorgeous views of the orchards, gardens, and hills.
Every guest cottage features a comfortable queen-sized bed, a large bathroom, and its own porch, but modern technology is limited because the farm is designed to take you away from everything so that you can connect with nature. You can buy snacks or food to take home at the Farm Stand or you can stroll through the orchard where there are 1,700 trees. The dining room located in the main building, where you can enjoy breakfast and those who select Stay & Cook will get the authority to prepare their own meals.
Address: 18501 Greenwood Rd, Philo, CA 95466
Phone No: 707-895-2333
8. Furnace Creek Inn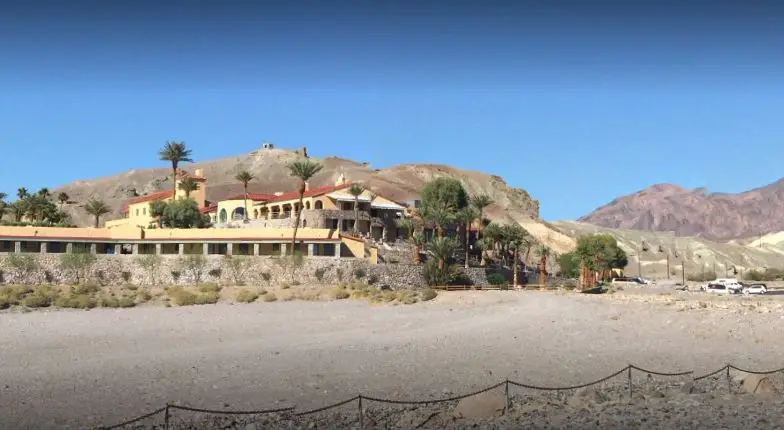 Furnace Creek Inn & Ranch Resort provides a great starting point for exploring Death Valley National Park to many more. Families can choose activities such as tennis, horseback riding, horse-drawn carriage rides, golf, and spa treatments. There are children's playground and spring-fed swimming pools too.
Get: Things to do in California
The 224 room Furnace Creek Ranch is mostly the better option for families than the historic 66 room Furnace Creek Inn. Deluxe rooms at Furnace Creek Ranch have small balconies.
Address: 190, Death Valley, California 92328
Phone No: 800-236-7916
9. Montage Resort in Laguna Beach
Montage Resort & Spa, situated in Laguna Beach, offers vacation activities for all the ages. Whether your family enjoys swimming, kayaking or hiking, it offers something for everyone You can also visit the cleanest beaches in California. For the younger guests, Montage has a children's club designed for 5-12 years old where kids can engage in arts, crafts, games, and activities such as cooking, hiking, and fishing in the kids' pool.
On Saturday evenings, the resort organizes the Kids Night Out, giving you the opportunity to enjoy the romantic dinner you've been planning. During holidays, special events are organized, including the Kids Spa Day, Kids Cooking Corner, Garden Tea Party, Wiggle Workouts and Sandcastles Extravaganza.
Address: 30801 South Coast Highway, Laguna Beach, California 92651
Phone No: 949-715-6000
10. La Costa Resort and Spa
La Costa Resort and Spa provides the California vacation spot which is 1 hour 30 minutes from LA. It features new splash Landing pools and waterslides, including three pools, three waterslides, a water play zone, and Splash Cafe. The height for the two large waterslides is 48 and the height requirement for the smaller waterslide is 36. However, smaller children have their own sandy beach pool.
This is one of the top beaches in California,  best for swimming and surfing. Kids ages from 6-12 can take their first surfing lesson at the Half-Day Surf Camp, offered seasonally by the La Costa.
Address: 2100 Costa Del Mar Road, Carlsbad, California 92009
Phone No:  760-438-9111
These are the highly recommended vacation spots in California, here you can get the California vacation ideas. The mentioned topic also explains the California vacation for kids, hope you might loved reading this article so kindly share your thoughts as per this content in the comment section.
The post Discover California Vacation Ideas | Best Vacation Spots in California appeared first on World Tour & Travel Guide, Get Travel Tips, Information, Discover Travel Destination | Adequate Travel.