Jamaica is known as an island of sun, sea, and sand, but one that is also steeped in rich history. From little-known stories of black wealth to victorious slave revolts during the colonial era, there are many monuments in Jamaica that offer an insightful look into its past and how these events helped to shape present-day. And so during your next visit to the largest English speaking island in the Caribbean, here are seven historic monuments in Jamaica to check out.
Monuments of Jamaica
1. Bob Marley Museum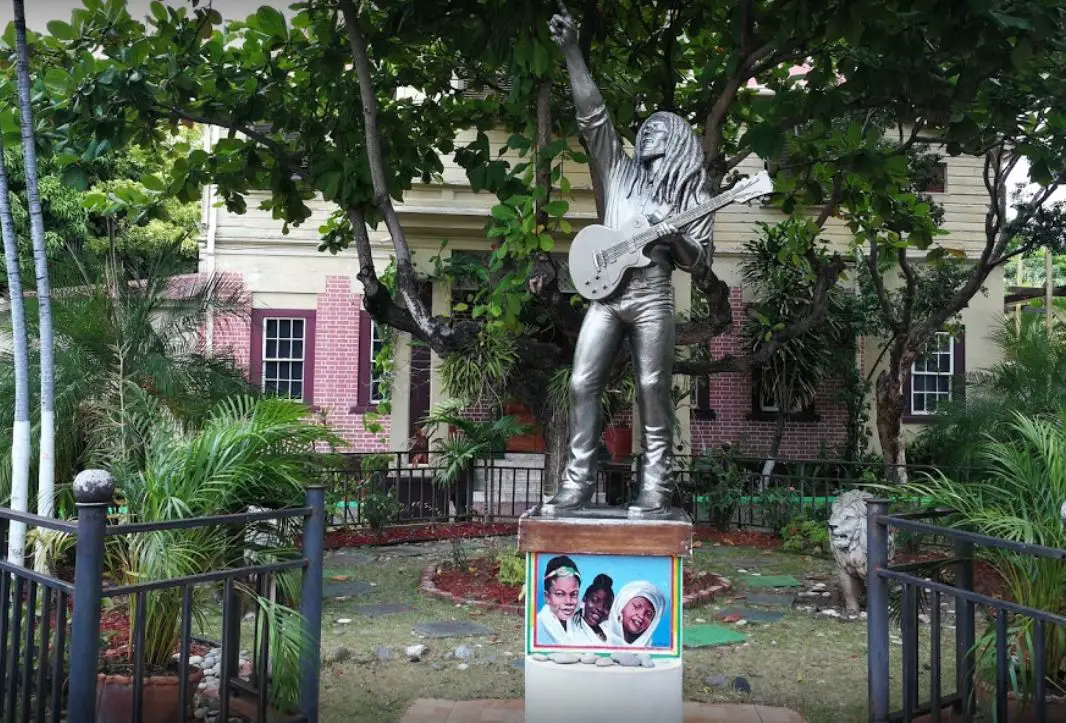 Cultural icon and reggae star Bob Marley is arguably the most famous Jamaican there's ever been, and as such there's a whole museum dedicated to the singer.  With his distinctive style, laid back attitude and incredible songwriting talent, it's easy to see why the world fell in love with Bob Marley. He belongs on every beach playlist as his songs fit the mood and style of the Caribbean. Find out all there is to know about him at this museum, which remains one of the most famous attractions and famous monuments in Jamaica too. Visiting this museum was a great idea. It gave insight to Bob Marley's Musical Career. The sights in the museum were great. The Museum itself is well laid out and so much is shown of Bob Marley's life that you won't be aware of. Very informative and the guides are all excellent. They sing half the time. I very much recommend this tour for casual fans of Bob Marley.
Address: 6, 56 Hope Rd, Kingston, Jamaica
2. Devon House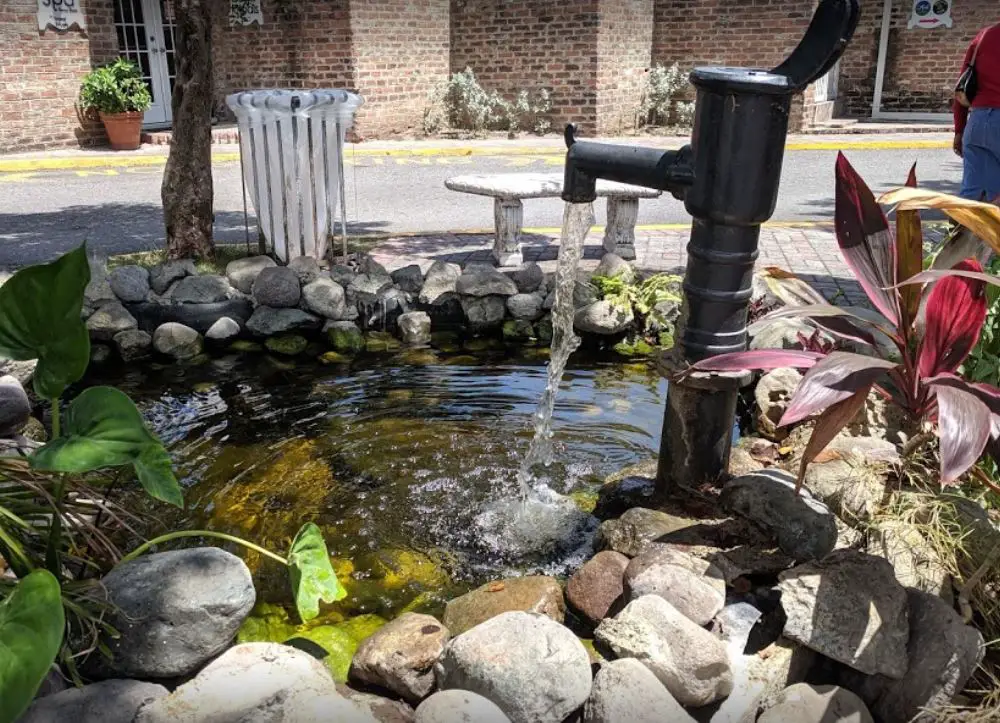 Devon House always comes to mind when we think about Jamaican monuments. Dating back to 1881, this national monument in Jamaica was the home of George Stiebel, a famous Jamaican millionaire who once held the position of Custos of St. Andrew. The house is a National Heritage Site and it's well worth a look if you're in the area. The public are welcome to tour Devon House – there's even an ice cream kiosk serving up some delicious frozen treats.
From Mondays to Saturdays at 9:30 a.m., the Devon House Mansion is open for tours  – 5 p.m. Special tour packages can be arranged through the property's management office outside of the specified operating hours. Large tour groups (30 and over) are encouraged to make advance bookings with the Museum. All tours are estimated to last for a minimum of 20 minutes, and a maximum of 30 minutes.
Address: 26 Hope Rd, Kingston, Jamaica.
3. Appleton Estate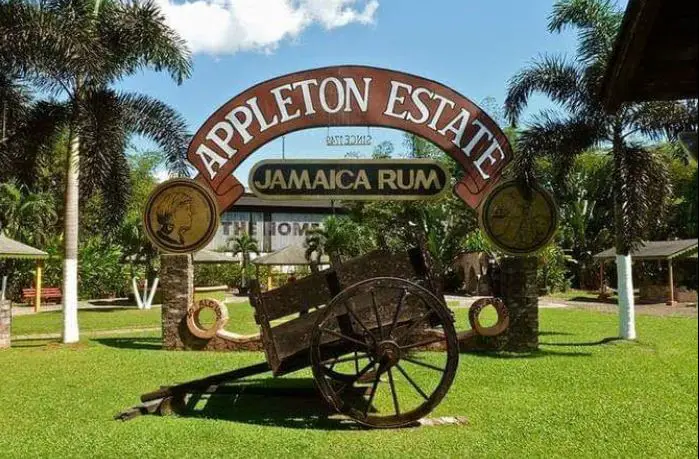 As any rum lover will know, Appleton Estate is a name synonymous with the delicious tipple. You'll find the estate where this rum originates from in the Nassau Valley, a beautiful region in the heart of Jamaica. One of the most famous places in Jamaica, this important monument in Jamaica is open to tourists, who can enjoy an amazing multi-sensory rum experience. Of course, there's a bar, where you can enjoy your favorite rum cocktails, including rum runners, strawberry daiquiris, rum and coffee, and more. The Appleton Estate is open to the public, and touring the distillery makes for a popular day trip from  Montego Bay or Negril.  As well as tasting an array of different rums, visitors can gain insight into the traditional distillation methods using  200-year-old  copper pot stills, try their hand at time-honored methods of cane-juicing and sugar boiling, visit the barrel houses where the rum is aged and sample fresh sugar cane juice, while learning all about how rum is produced.
Address: Appleton Estate, Jamaica.
Read More: Best city in Thailand
4. Good Hope Plantation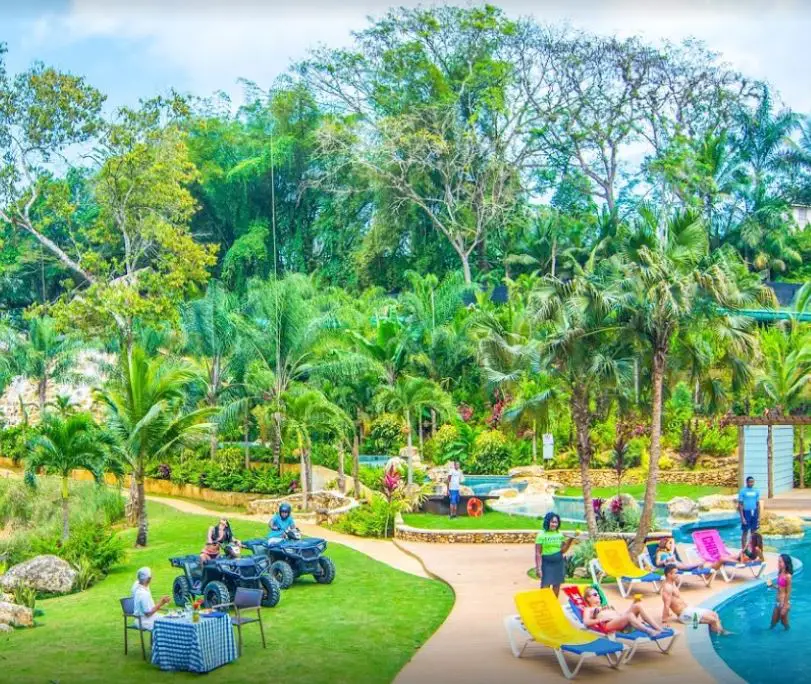 Good Hope Plantation dates back to the 18th Century when it was one of Jamaica's original sugar estates. The property is a fine example of colonial architecture and was once owned by John Tharpe, one of Jamaica's biggest land and slave owners. Nowadays, Good Hope Plantation remains one of the most popular monuments in Jamaica. It has been transformed into a luxurious destination, where guests can enjoy stunning sunrises from a renovated complex. With interesting grounds, this is a large and historic property, but the house tour was very disappointing. Especially as the drive to get there was long and arduous. There is less to see inside than is the case with several other great houses on the north coast and our guide gave us short shrift. We were never told much about the family and the crafts associated with the property. Nor were we shown any of the interesting outbuildings. The property seems to have been largely given over to bus traffic from the ships, with an emphasis on tubing, swimming, horseback riding, and zip-lining. Unless this is what you want, the price of admission isn't worth it.
Address: Good Hope Estate, Falmouth, Jamaica.
5. Noel Coward's Firefly House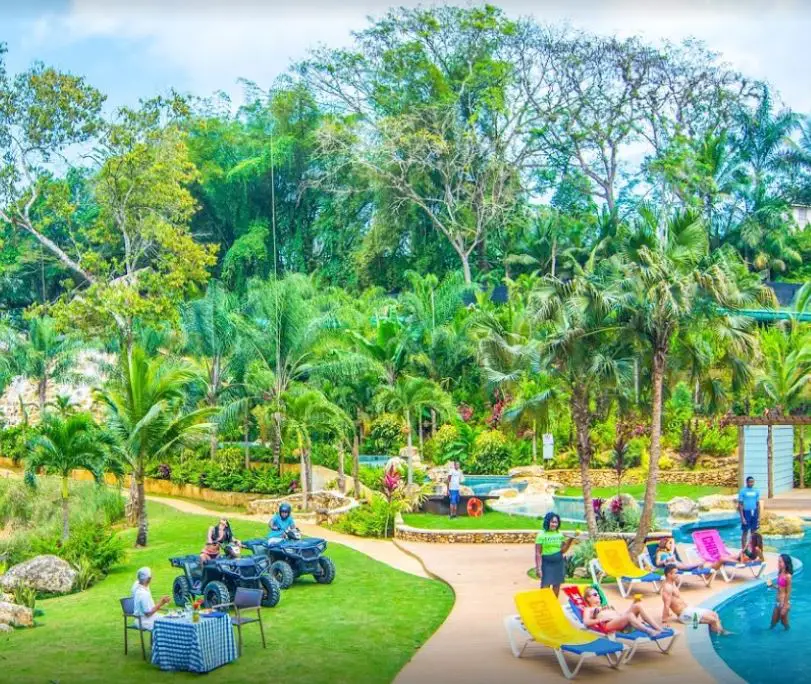 Famous playwright Sir Noel Coward is buried at Firefly House, which was once his holiday home. The house had hosted plenty of famous faces in its time, including the Queen Mother, Sir Winston Churchill, Sophia Loren and Elizabeth Taylor, to name a few. This house is very well preserved with some great pictures and photographs on all the walls. Noel Coward must have gained so much inspiration for his writings from where this house is situated with its stunning views across the bay near Port Maria. Now a writer's museum, this old monument in Jamaica is open to the public and we'd highly recommended you take a look.
Address: Firefly Hill Rd., Ocho Rios Jamaica
Read More: Best Cities in Jamaica
6. Fort Charles
In Port Royal, you'll find Fort Charles, an impressive and historic fort which dates back to the 17th Century. This ancient monument in Jamaica has been well preserved to this day, and tourists are welcome to wander around the fort. There's even a guided tour if you'd like to learn all there is to know about this interesting piece of Jamaican history. Fort Charles was the first fort to be erected in Port Royal built in the late 1650-60 and was originally called Fort Cromwell but then was renamed, Fort Charles. Between 1656 -1670, the fort underwent several changes. The fort had 36 guns in 1667 and by 1765 it had increased to 104 guns and a garrison with 500 men. Fort Charles is an amazing place to go and learn about the history of the people of Port Royal and of Port Royal itself. It's a great place for family and schools to visit for learning. The Tour will tell you all there is to know about Port Royal and guides are very knowledgeable.
Address: 1 Queen St, Port Royal, Jamaica.
7. Discovery Bay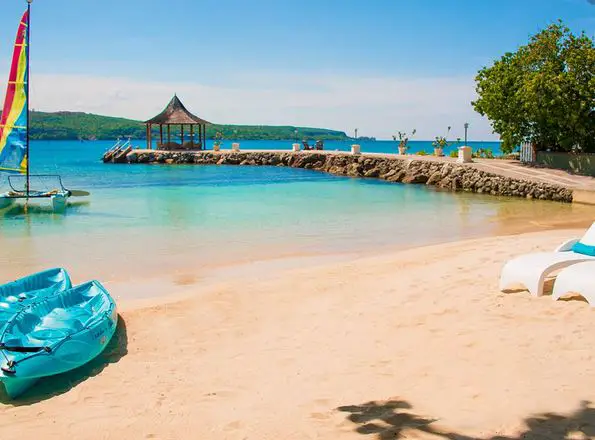 Just an hour's drive East of Montego Bay lies Discovery Bay, Jamaica's most pristine natural harbor named to commemorate where Christopher Columbus first set foot in Jamaica. Though historians dispute the accuracy of this title, Discovery Bay is known for its open-air museum, breathtaking Green Grotto Caves, and gorgeous white-sand beaches. Our world-class Discovery Bay villas are located along the eastern shore of the bay, offering an exclusive stretch of private homes, cottages, and villas affectionately referred to as "the Riviera." There are so many incredible bays in Jamaica, it can be hard to pick just one. But if you're only going to see one Jamaican bay, we'd recommend you head to this one. Discovery Bay is an incredible natural monument in Jamaica, which features a great open-air museum with some of the finest examples of monuments in Jamaica, as well as a lovely park for visitors to enjoy.
Address: N/A
8. Seville Great House and Heritage Park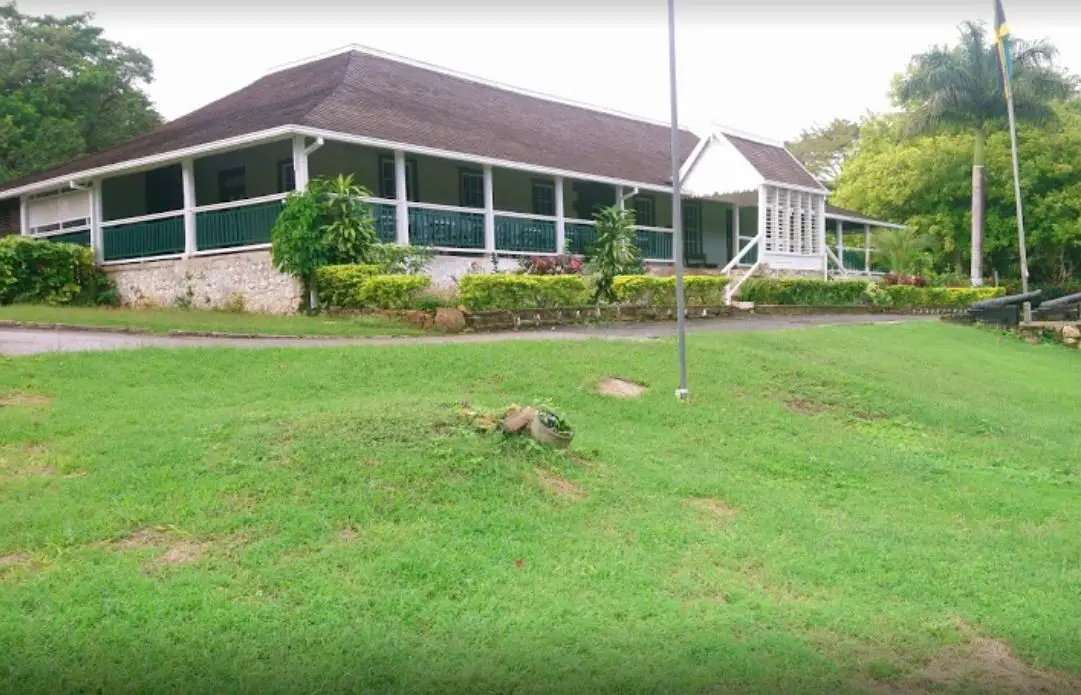 The historic Seville Estate is home to the Seville Great House (Plantation House) and Heritage Park. The Park which overlooks the beautiful Caribbean Sea is an ideal spot for picnics and relaxation. For the adventurous, there is horseback riding. The Park holds great historical significance for Jamaica as one of the most intriguing archaeological sites on the island. A collection of artifacts that depict various aspects of the life of the Tainos, Africans and Europeans can be found on display there. The artifacts include a water wheel that was used to operate the old sugar mill, the Overseer's House and a barbecue. Guided tours are offered at the Seville Heritage Park. Those who are interested in Jamaican history should not miss a trip to the Seville Great House and Heritage Park. This is the most famous monument in Jamaica where Jamaican culture and history come to life. In fact, it's fondly known as 'the birthplace of modern Jamaica'. The property spans no less than 300 acres and offers a brilliant, informative tour to visitors. It's also often used as the setting for occasions such as weddings, graduations and formal dinners.
Address: St. Ann's Bay, Jamaica
9. Spanish Town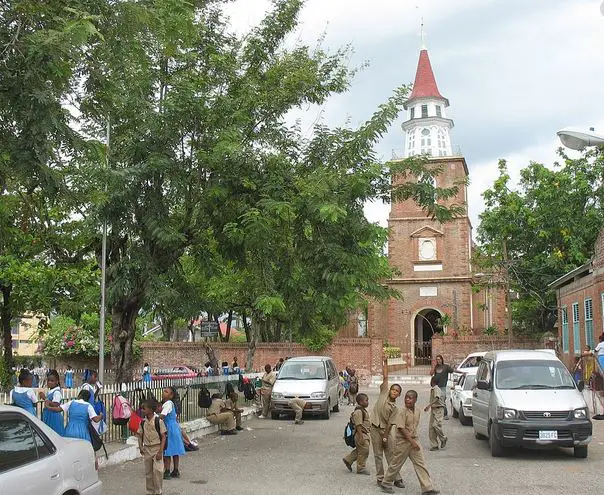 From 1534 to 1872, Spanish Town was named the capital of the island by Spanish and British colonialists. Spanish Town is one of the historical monuments in Jamaica, for good reason. When you take a trip to Spanish Town you'll discover a whole host of fabulous pieces of Jamaican history, from beautiful memorials to one of the island's oldest Anglican churches. The Spanish Town of today is but a shadow of its former splendor, but there are still several places of interest for those of us who love a bit of history. Today, the town remains one of the oldest continuously occupied places in the Western hemisphere. You'll be hard-pressed to find a more rewarding day out in Jamaica.
Address: Spanish Town, Jamaica.
10. Montego Bay Cultural Center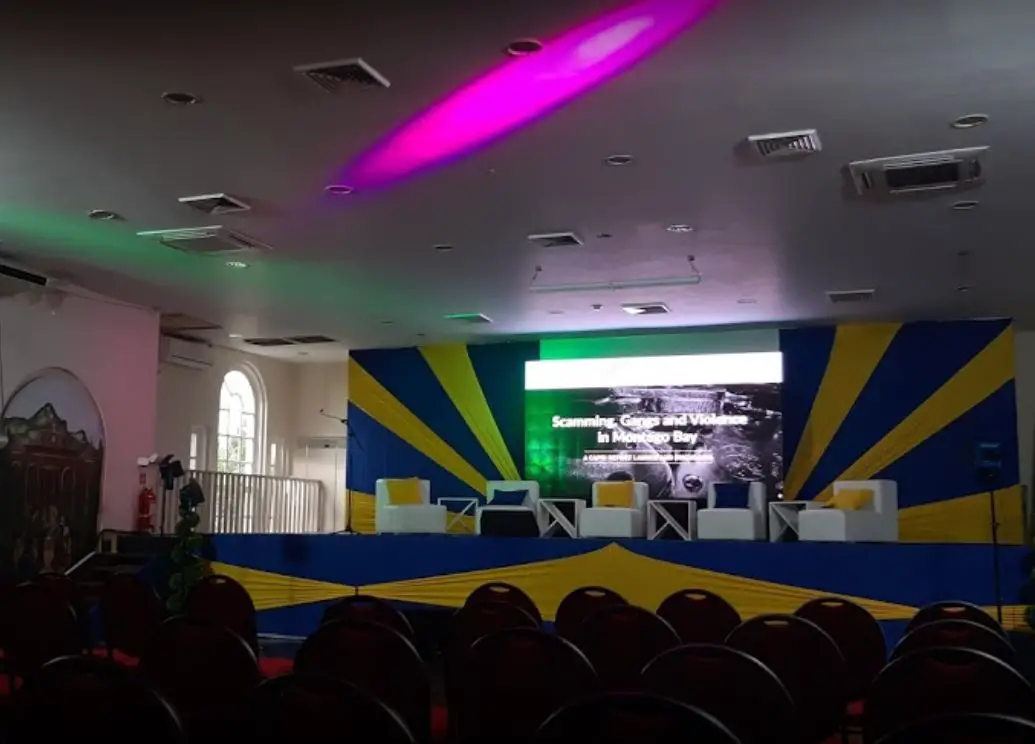 To really immerse yourself in Jamaican culture, you can't go wrong with a day out at the Montego Bay Cultural Center. This is a place dedicated to the preservation of the island's history, and it houses many of Jamaica's most impressive pieces of art and many Jamaican monuments. The museum has a small but interesting collection of history and artifacts. The rotating exhibits are of high quality although the art gallery is so small. If you are traveling to the center in an automobile, be aware that parking in central Montego Bay is very hard to find. If you travel to the center in a tourist van, the van is allowed to park in front of the building. In the building's courtyard, you'll find Ol' Joe Restaurant, where you can try authentic Jamaican dishes in a breathtaking setting.
Address: Sam Sharpe Square, Montego Bay, Jamaica.
Of course, there are lots of other important cultural monuments in Jamaica, and if we've missed any, be sure to share them in the comments below. In the meantime, you can also read about the future of tourism in Jamaica.
The post Most Visited Monuments in Jamaica l Famous Monuments in Jamaica appeared first on World Tour & Travel Guide, Get Travel Tips, Information, Discover Travel Destination | Adequate Travel.